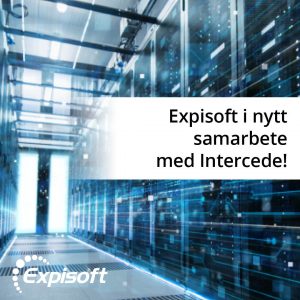 Intercede and Expisoft are happy to announce their new partnership as both companies look to work together on delivering strong authentication solutions across the Nordics.
Sweden-based Expisoft is a leading IT security software development company who has continued to develop innovative identity and security products for more than 25 years. Expisoft's product family meets all Swedish and European IT security standards in the electronic ID, PKI, CA and VPN areas.
Intercede (LSE:IGP), is a UK-based software company whose MyID credential management software platform is used by governments and enterprises across four continents to issue and manage citizen and workforce digital identities.
The partnership between both companies will see technical integrations between MyID and Expisoft's certificate authority, as well as the company's smart card products. Expisoft has also joined Intercede's Connect Partner Programme and will be actively reselling MyID software across the Nordics.
"We are very pleased to announce this partnership with Expisoft." Said Intercede's Chief Product Officer, Allen Storey. 
"With a wealth of experience and technical know-how in delivering technologies for government bodies along with medium and large companies in Sweden and internationally, Expisoft are an excellent fit for our MyID product, both as a technology partner and reseller." Added Storey.
Siobhan Morey-Millington, Partner Manager at Intercede said, "This is an exciting partnership for Intercede and Expisoft. Our technical solutions complement each other very well and we are already seeing a number of opportunities across the Nordics where our combined solutions add value to customers who are keen to adopt strong workforce authentication. I am delighted to have Expisoft onboard the Connect Partner Programme and we look forward to working together with the Expisoft team."
"Expisoft look forward to work with Intercede to provide the best-in-class credential management solution to the Nordic market." Said Stefan Gustafsson, CEO Expisoft. 
Integrating MyID with Expisoft security solutions will further strengthen our offering to current and new customers. I feel comfortable that our joint offering provides a very flexible, yet robust solution that will integrate well with any technology that the customers use."